Devin Rush
Exploring Linville & Wiseman View
Updated: Jul 26, 2021
Have you ever visited anywhere in the NC Mountains?!
Linville has been one of my favorite places to travel to and just reconnect with life. There's really nothing like getting lost in nature with your people 💚 It took us about 7 hours to get to there from Jacksonville and once we got there it was time to search for our Home Camp for the weekend!
You start at the bottom of Linville Gorge Wilderness and can drive/hike up to the top. We thought finding a spot would be difficult but to our surprise it was fairly easy & it's just crazy how everything worked out for us.
Driving up the Mountain there are little cut outs all along both sides in the woods of campsites you can just pull off & set up at. It's called Disperse Camping and also FREE! Originally we said the first spot we saw we were going to take BUT how could you not want to look around more? We settled on the 4th spot & I must say the location was perfect!
That afternoon after setting up camp we decided to check out
Wiseman View !
I mean seriously the beauty of this earth never ceases to amaze me and I'm so grateful to have the opportunity to travel like we have lately. From our campsite we drove to the top of the Mountain ,Parked and walked less than 5 minutes to some of the best views! The road on the way up is a little rocky and a few deep holes BUT we literally saw every car you can think of make it up & down that mountain. Lol
Anyways ,Here's a little panoramic action for ya!🤗
-There are multiple spots for views but for this specific location there are two-
For Dinner that night we ate at a little place called Italian Pizza & Pasta . The Pepperoni/ Banana Pepper Calzone I had was amazing ! They also had a 40 year old Pothos plant and those that know me know that I adore all things Plants. I was SO fascinated by it 😅
Proof below. Haha
There are multiple places to stay including the Pineola Inn which has Rooms, Cabins & even Tent spaces ! (Id definitely call ahead just to be sure they have something available) They offer snacks, firewood bundles, seating outside, games, alcoholic beverages at their beautiful bar space & they have the best rates in my opinion!
Wicked Weed Brewing Pernicious
(India Pale Ale)
Overall I highly recommend checking out Linville Gorge Wilderness along with Wiseman View. Whether you're from NC or passing through its a must see for sure!
Whats Next on the Blog?!
I'll be giving you all the details about Linville Falls & sharing some details all about our site seeing there.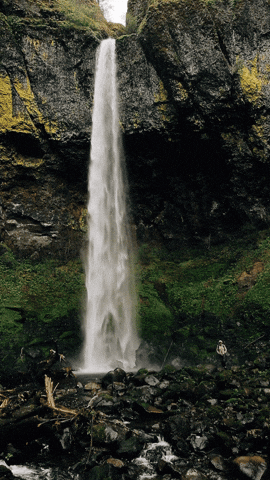 #linvillegorge #pisgahforest #pisgahnationalforest #campinglife #natureonly #northcarolina #onlyinnorthcarolina #nature #outdoors #exploreyourstate #ncoutdoors #wisemanview #mountainview #mountains #visitnc #camping #hikingadventures